From anywhere on Listia, click the List Item button in the menu bar or go here: https://www.listia.com/list
To list an item, you must enter information in the required Title and Category fields (subcategory if applicable). We strongly suggest using clear photos and a detailed description to showcase your item(s) well and to attract the most buyers.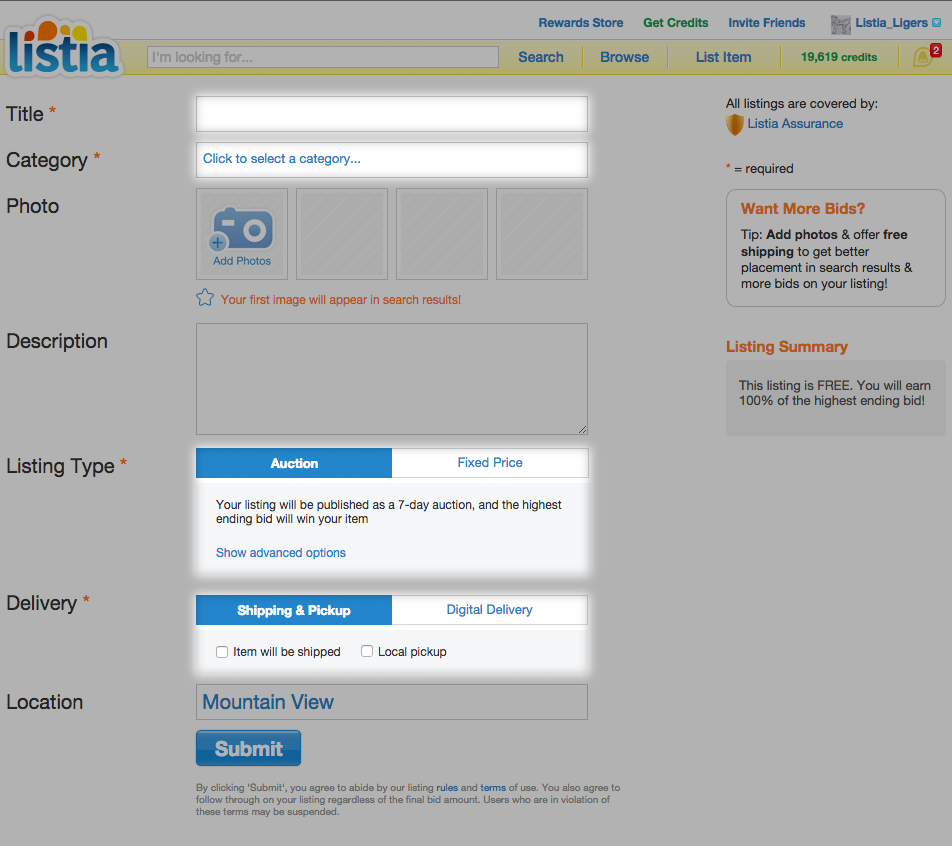 The last required step is the delivery options for your item. If the item will be physically shipped or picked up, click on Shipping & Pickup, then place a check mark in the appropriate box. Once you select Item will be shipped, you can Select a cost from the dropdown menu that will appear. If you also want to let local winners pick up the item at a mutually agreed upon place, select Local Pickup and enter in your city and state or zip code. The map will update showing your approximate location.
If the item will be delivered electronically to the winner via email or message, then click on Digital Delivery.
Most sellers offer Free Shipping when listing to attract more bidders, so be sure to pick the options for your best results.
Show Advanced Options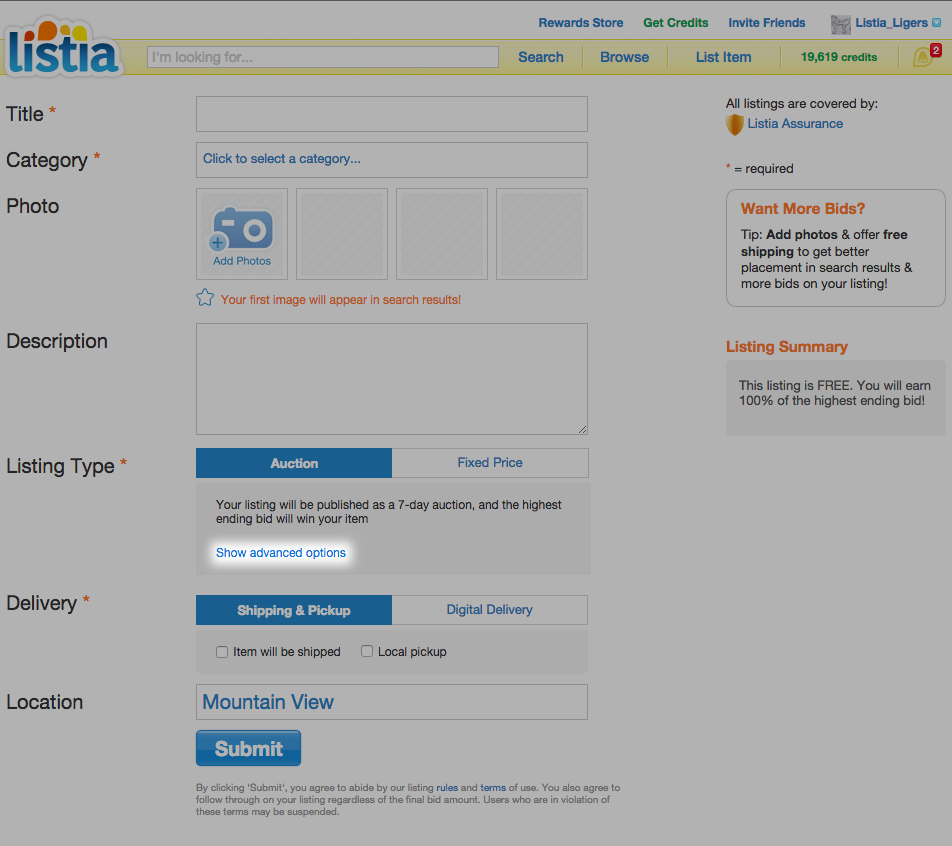 By clicking on 'Show Advanced Options', you will see additional information such as Auto Relist, Start Bid, Get It Now, Start Time, and # of Days.
Once you enter all the required information, you can click "Submit" to start your listing!
If you're a new user, be sure to check out our Get Started Video.