Go to your listing and click the Edit button. Then click the Show advanced options button to see the Start Bid field.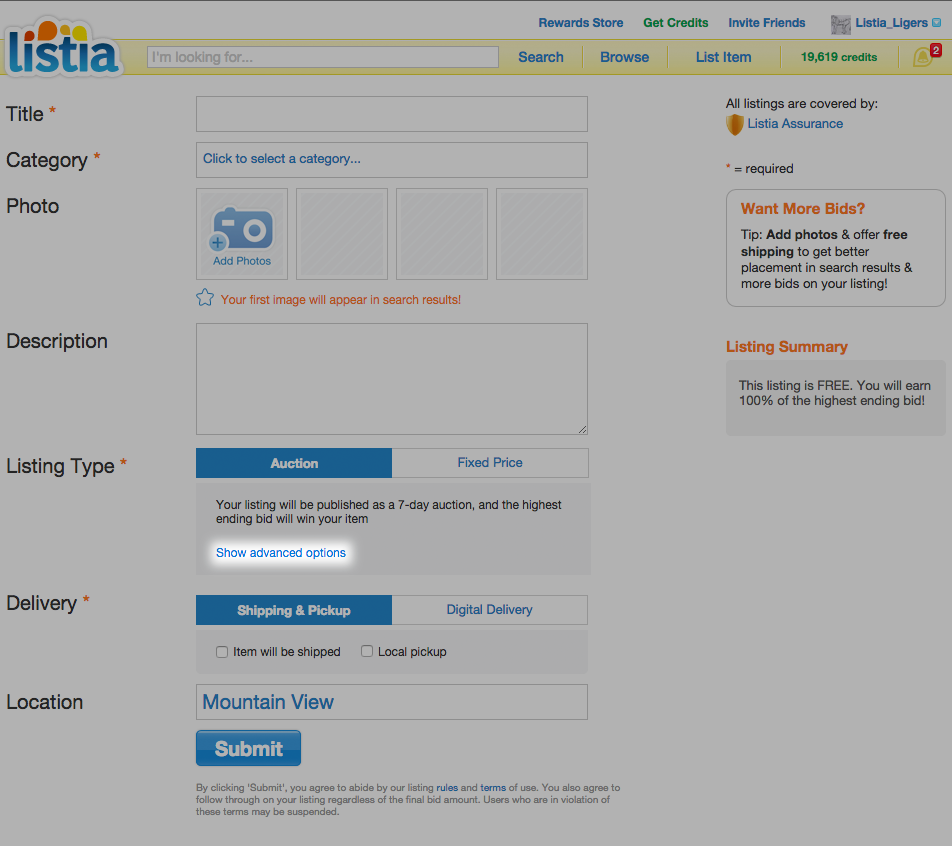 In the Start Bid field, enter in the amount of Ink you want the bidding to start at.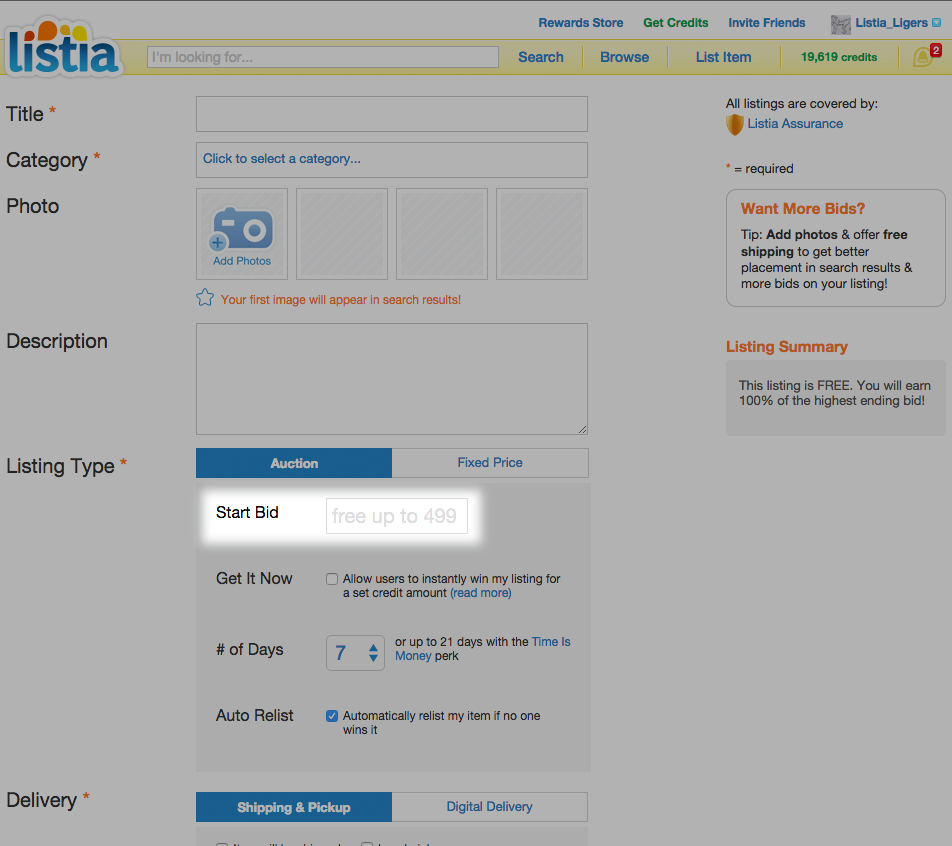 You may decrease or increase your Start Bid, however the listing fee will be adjusted if the Start Bid is increased. You will not receive a refund of your fees if you decrease your start bid.
Listings that have not started can be edited and fees will apply as if the listing was just listed. Fees will be refunded if you delete your listing that has not yet started.
Related info: What are the costs associated with the Start Bid?