Some offer companies take up to 48 hours for your Points to appear in your account. Listia does not process the offer validation, so please check on the offer status you've participated in by first visiting https://www.listia.com/account/offers You can check on the status of an offer you've participated in by clicking on the tab on the far right of the offer panel. There will be a link to check on your offers or to contact the offer company (links will be called Support, Missing Points, etc).
For more help with Trialpay click here.
If you still have not received your Points, please file a support ticket so we can research the issue for you.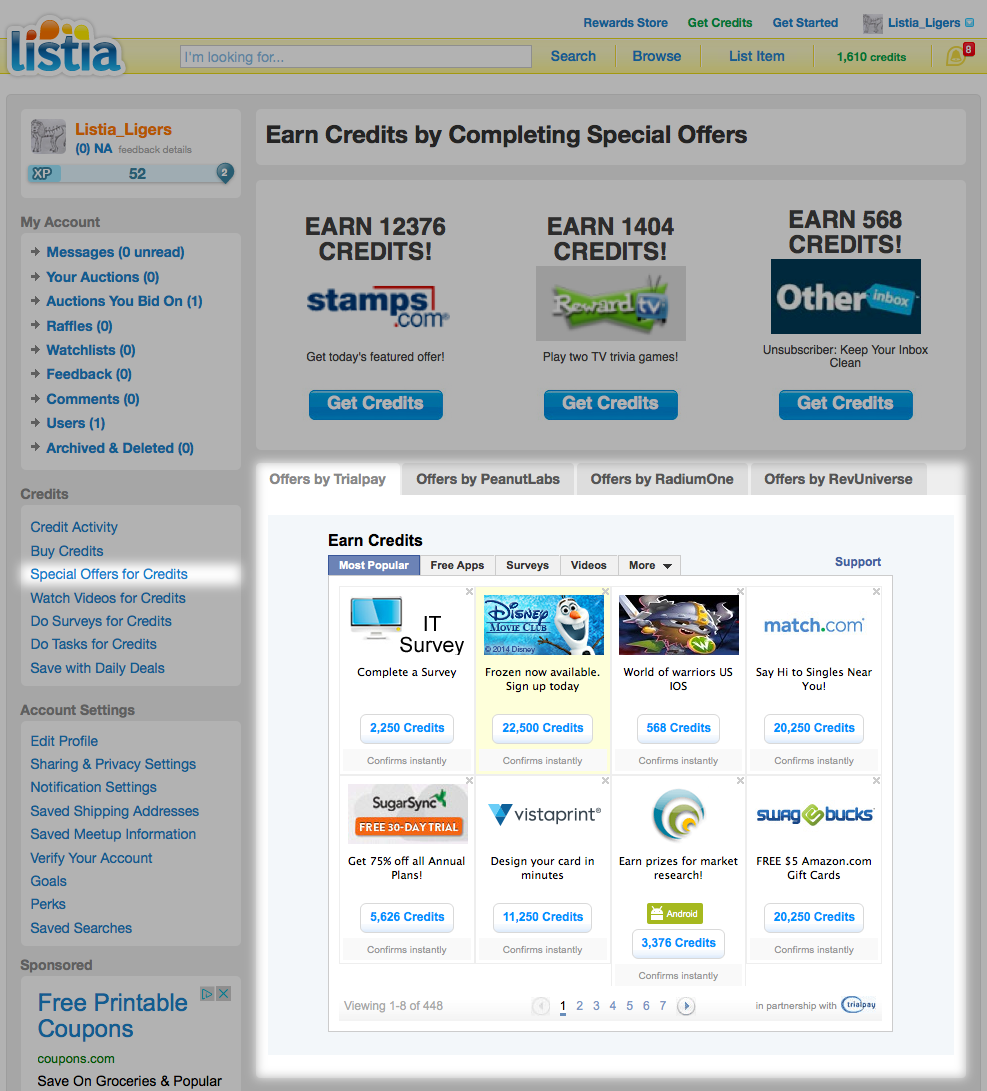 Below are some examples of what the offer companies call their links for getting help: